'Oz: The Great and Powerful' – Watch The Stunning Trailer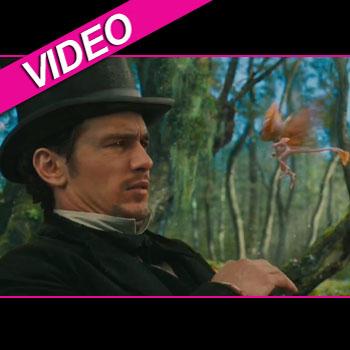 The amazing trailer for Oz: The Great and Powerful has just been released, and we've got it for you right here on RadarOnline.com.
The prequel to the classic The Wizard Of Oz boasts an all-star cast including James Franco as Oz, as well as Mila Kunis, Michelle Williams and Rachel Weisz.
Watch the video on RadarOnline.com
Fun fact: Prior to casting Franco, producers offered Robert Downey Jr. and Johnny Depp the role of Oz.
Article continues below advertisement
Oz: The Great and Powerful, directed by Sam Raimi, hits theaters on March 8, 2013.