Exclusive
Evelyn Lozada On Tameka Raymond's Son's Death: 'The Most Devastating Thing In The World'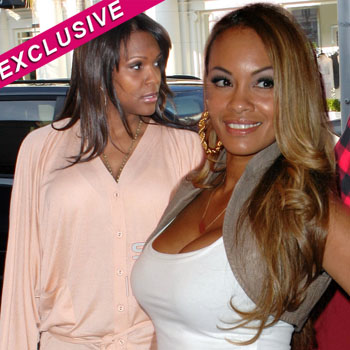 Article continues below advertisement
"I texted with her after the accident while he was on life support and she was still praying for a miracle," Evelyn revealed to RadarOnline.com. "We've not spoken since Kile died but I sent her a message saying I was thinking of her. I am just giving her space and privacy and if she wants to reach out to us, we're here.
"Tameka came to our wedding (to Chad 'Ochocino' Johnson on July 4th), but I hadn't met Kile," she added.
Avid tweeter Evelyn had earlier publicly expressed her sympathy to Tameka on Twitter with a heartfelt message that read: "Laying here thinking about how short life is, and how we complain about things that really don't matter! RIPKILE."
Kile and his friend were run over in the water by Jeffrey S. Hubbard, and while Georgia Department of Natural Resources agents investigating the tragedy said that alcohol was not involved, they do not know what caused the crash and depending on their findings, they may or may not recommend that the district attorney presses charges.