Usher's Stepson Kile Glover Dies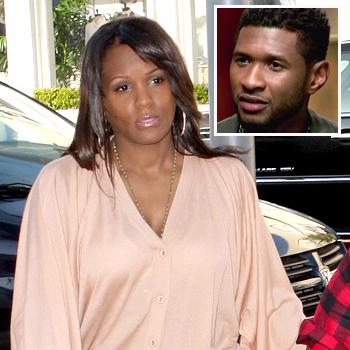 Kile Glover, the 11-year-old stepson of singer Usher, died early Saturday morning.
Friday night Kile's mom, Usher's ex-wife Tameka Raymond, made the heart-wrenching decision to take him on life support, later tweeting out a photo of her boy, smiling broadly with one of his younger brothers.
Usher and Tameka have two sons together -- Usher V and Navlyd -- and have been engaged in a brutal custody battle. But the bitterness between the two was put on hold after Kile was in a freak accident that left him brain dead.
Article continues below advertisement
Usher has been a steady source of comfort to his ex since then, as she struggled with the reality of her son's terminal condition.
Kile and a friend were inner tubing on Lake Lanier when they were hit by a jet ski on July 8. It was a family friend, who was part of the same group, who accidentally hit the pair. Officials are still investigating the accident.
Usher and Tameka's Atlanta-based friends were the first to response to Kile's death.
V-103 morning host DJ Frank Ski posted, "CRYING, I Will Miss You Kile! Trying To Be Strong For My Foundation Trip Today. Sometimes Life Is So Unfair" and the station's Greg Street tweeted, "Lil RG is an Angel now, Ryan, Tameka, Usher & the whole Glover Family we gotta make him proud!"
RELATED STORIES: