Celebrity Twitter Pics Of The Week! The Good, The Bad & The Outrageous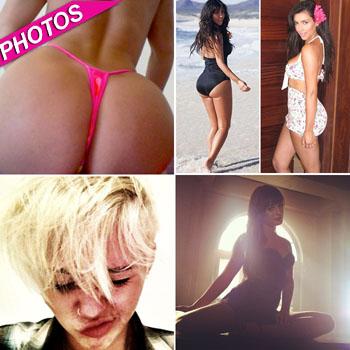 Article continues below advertisement
Ryan Lochte flew back from the 2012 Olympic Games, celebrating his gold medal wins on a private plane, while Michael Phelps retired from the pool with an all-boys fishing trip in the Maldives.
And Miley Cyrus managed to up the shock factor, chopping off her blonde locks and snapping several pics of her new, punk rock look.
For the rest of the good, the bad and the most outrageous Twitter pics of the week, click here.