Check Out The Week's Hottest Celebrity Twitter Pics!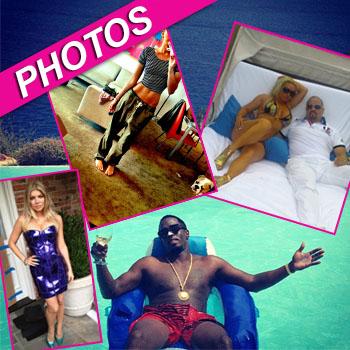 As summer heats up, many of today's hottest celebs took to Twitter this week to show off their sexy activities.
Among the picks of the litter included Kanye West showing off girlfriend Kim Kardashian's booty; Coco in her bikini lounging with hubby Ice-T; Sean Combs enjoying the good life in Spain; and Miley Cyrus displaying her sexy frame.
For more of the latest celebrity Twitter pictures, keep it here on RadarOnline.com.
Article continues below advertisement
RELATED STORIES:
Brandi Glanville Jokes About Looking 'Like A Burn Victim'
Paris Jackson Wants To Get A Tattoo Marking Dad's Birthday
Jack Osbourne Calls 'Bull-F**king-Sh*t' On NBC Claim They Didn't Fire Him Over M.S. Diagnosis