World's Strongest Man Picks Up 830-Pound Car Five Times In A Row!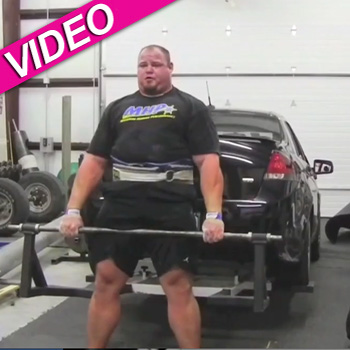 Article continues below advertisement
"I'm trying to increase the weight for car dead lifting, adding weight to the trunk," Brian says in the video.
He adds two 100-pound plates, then adds a third 100-pound plate for a total of 300 pounds in the trunk of the car.
"I'm weighing this at 830 pounds," Brian says and says his goal of lifting the car five times in a row would be a new record for him.
Check out the video of Brian on RadarOnline.com to see if he can pick up the 830-pound car five times!