Love Never Dies! 85-Year-Old Couple Remarry 48 Years After Divorce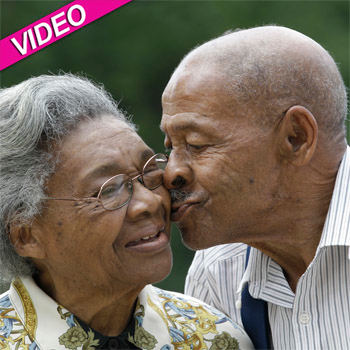 Article continues below advertisement
Now 85 years old, they are proving that Frank Sinatra was right when he sang, "Love is lovelier the second time around," and will be walking down the aisle together for the second time on Saturday, with four generations of their family watching.
"It's every child's dream, every child who has ever been in a family where divorce has occurred, that your parents would come back together," said their youngest daughter, Renita Chadwick, who is now a grandmother herself. "We are all so ridiculously excited. We're like little children again."
The couple's first wedding was strictly no frills, and after being married by a justice of the peace they didn't have a reception or honeymoon. "He went to work and I went home," said the soon-to-be blushing bride.
Now living in Buffalo, New York, the next nuptials will be a little fancier and is set to be held at the Elim Christian Fellowship Church, followed by a reception at a local restaurant.
The bizarre reunion came about after both Henderson and Davis remarried and their second spouses recently died.
Article continues below advertisement
They had not seen each other since a family funeral in 1996 – and before that the two hadn't been face-to-face since splitting up in 1964 – but somehow the spark was still there and after some gentle nudging from their daughter, Roland popped the question over the phone at Easter time soon after being widowed.
"I had always kind of had that in mind, mostly because of the children," he said. "You never forget someone that you cared for at one time or another."