Exclusive
EXCLUSIVE INTERVIEW & PHOTOS: Aaron Rodgers Girlfriend 'Met Him At Church Camp 9 Year Ago' Says Her Mom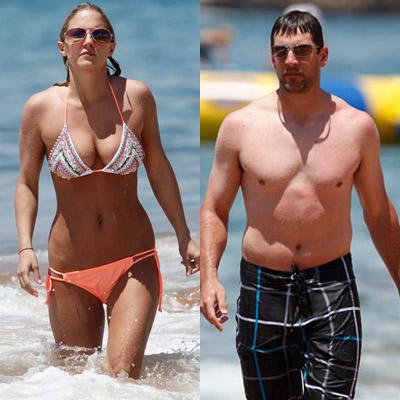 Super Bowl MVP Aaron Rodgers has been on vacation with a gorgeous girl, and RadarOnline.com has exclusively confirmed that not only is she his childhood sweetheart, but they met in church camp!
Destiny Newton, 23, is Aaron's sexy new girlfriend and RadarOnline.com spoke exclusively with her mother Colene Newton about their relationship.
"They are boyfriend and girlfriend," Colene confirmed exclusively to RadarOnline.com.
Article continues below advertisement
"They have been best friends for nine years. They met at church camp."
Destiny's identity was first revealed by sports blogger Terez Owens
After a job waitressing in Southern California, Destiny has moved home with her parents and is attending California State University, Chico where she is getting her BA in communications her mom told RadarOnline.com.
Destiny was a true cheerleader for Aaron Rodgers this season, and even attended the Super Bowl in Dallas with her dad, where Rodgers was named as the game's MVP after his Green Bay Packers beat the Pittsburgh Steelers.
"Aaron is a wonderful guy," Destiny's mom told RadarOnline.com. "They're very happy together and our family loves him."
The Newton family are no strangers to fame. Destiny's sister Shawntel was a contestant on this past season of The Bachelor but was eliminated after the hometown visits. Colene told RadarOnline.com that she was "glad" her daughter didn't wind up with Brad.
Despite rumors of Rodgers dating actress Jessica Szhor, Colene told RadarOnline.com "there are always stories out there but Aaron and Destiny have a strong relationship."