London Never Looked So Hot! Check Out The World's Sexiest Olympians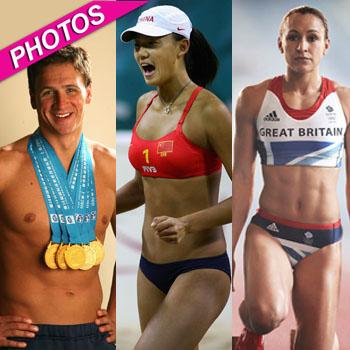 By Debbie Emery - Radar Reporter
With their ripped abs, toned torsos and rock-solid biceps, this year's Olympic athletes are a beautiful sight to behold, and thanks to their skimpy attire such as speedos and sports bras – viewers can enjoy their bodies just as much as their skill this summer!
From the fast, lithe movements of tennis players, to the statuesque volleyball stars and the long, lean swimmers, every contestant offers a glimpse at physical perfection and unrestrained talent.
Article continues below advertisement
Among the beautiful bodies who will be walking the opening ceremony carrying their country's flags on Friday, are Americans Serena Williams, Lolo Jones, Kevin Durant, Destinee Hooker, Megan Hodge and Ryan Lochte. While international stars flying to London include Danish tennis player Caroline Wozniacki, and Australian beefcake James Magnussen.
To get the inside scoop on all the sizzling stars who will be competing in the 2012 Olympics, check out our gallery here.