It's Official! Mariah Carey Is Named The New Judge On American Idol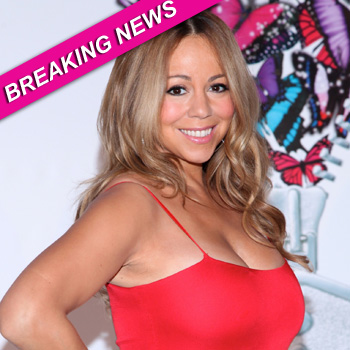 By Debbie Emery - RadarOnline.com Reporter
It's official! Mariah Carey will be latest singer to take the judge's seat on American Idol.
Fox made the highly anticipated announcement on Monday in an email statement to RadarOnline.com, following weeks of speculation that the Glitter star would be joining the reality TV cast.
"As a singer, songwriter and producer, it's going to be fun and rewarding to help find new talent and give back with American Idol," Mariah said in the news release.
Article continues below advertisement
"I can't wait to channel my creative energy as a part of this show which is a massive global phenomenon."
The move comes in light of both Jennifer Lopez and Steven Tyler revealing that the 11th season of Idol would be their last, leaving just Randy Jackson as the only remaining judge.
Creator and executive producer Simon Fuller didn't hold back his enthusiasm for the newest member of the team. "We are proud to have one of the world's greatest-ever female singers join our show," he said.
"Mariah defines the word 'Idol' and will inspire every singer that has the honor of performing in front of her."
According to reports, the Grammy award winning singer's salary is expected to top $12 million – the amount Jennifer Lopez got for her first season – and could be as high as $17 million.
The major shuffle on the judging panel comes after Idol suffered the largest ratings drop in the show's history, with viewers down by 23 percent last season, reported Entertainment Weekly.