Charlie Sheen 'Waiting To Hear Back' From American Idol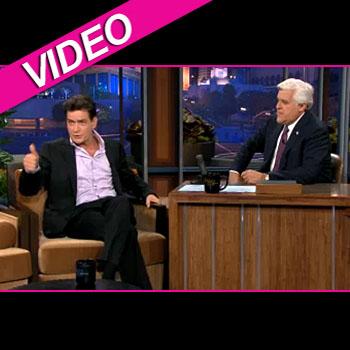 American Idol is in a crisis situation with its recent exodus of judges and falling ratings: Could Charlie Sheen get them back on the winning path again?
It's possible.
The actor, appearing on The Tonight Show Monday, told Jay Leno he'd take the gig if his needs were met.
"I had never thought about it, and I heard it on the news, so I thought I'd better respond to that," the resilient former Two and a Half Men star said. "I came up with my terms ... and I'm waiting to hear back."
Article continues below advertisement