The Truth Behind Kris Jenner's Trout Pout Revealed!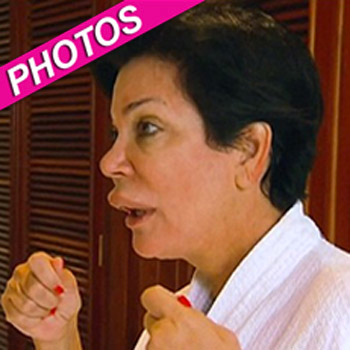 Article continues below advertisement
"I'm a mess. My lip looks like a Who from Whoville," complained Kris.
Unfortunately, husband Bruce Jenner had little sympathy for her mystery ailment, telling her: "It's God punishing you for giving Todd your email," in response to Kris being in contact with her ex-boyfriend.
"Bruce is usually the one to give me support in any situation," whined Kris. "At a time like this when I'm feeling really vulnerable and kind of scared and he's going to be mad at me?"
Kris later tried unsuccessfully to cover her huge lip with make up and revealed that she was getting tests from the doctor to see what caused the reaction.
Meanwhile, as RadarOnline.com previously reported, Scott Disick caused a nasty explosion of his own by snapping at pregnant Kourtney Kardashian when she tried to wake him for breakfast.
"This is exactly why I didn't want to get out of bed," Scott later told her when they met at the pool. "Now I have all these people nagging me at all times. I feel like I'm going to lose my mind here."