Exclusive
Kelly LeBrock's 'Overly Plumped Lips Look Permanently Puckered,' Says Plastic Surgeon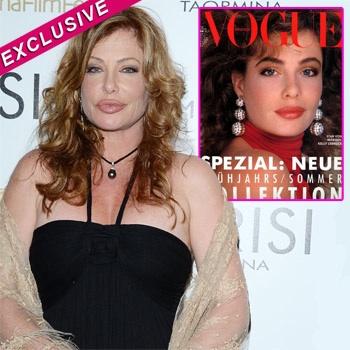 Article continues below advertisement
"She appears to be aging well, although I suspect some plastic surgery may be helping her," celebrity plastic surgeon Dr. Anthony Youn, who has not treated the actress, told RadarOnline.com in an exclusive interview.
"Her face is smooth and virtually wrinkle-free, due to a possible combination of injectable wrinkle fillers, Botox, and laser treatments."
Back in the 80s, the former model became one of the first people in America to own a personal hyperbaric chamber and launched a line of homeopathic remedies, but when it comes to her face it seems she takes a less natural approach.
"Her lips retain their youthful fullness and poutiness, although they may be a little overdone. She looks like she's puckering up for a kiss with her ex, Steven Seagal," he joked.
"I suspect that lip plumping injections could be at work here. Has she had any surgery to retain her good looks? Tough to say, although a facelift and eyelid lifts aren't out of the question," Dr. Youn told RadarOnline.com.
RELATED STORIES: