Janice Dickinson Has Had 'Every Facial Plastic Surgery There Is!' Says Expert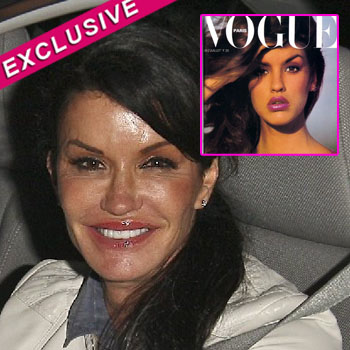 By Debbie Emery - RadarOnline.com Reporter
Former supermodel Janice Dickinson has always been quick to admit her passion for plastic surgery and is rumored to have spent hundreds of thousands of dollars on procedures, and now it appears the reality star has gotten even more work done!
New photos of Dickinson show her looking remarkably shiny-faced and wrinkle-free, despite turning 57 last February, and RadarOnline.com has exclusive insight into her latest surgery shopping spree.
Article continues below advertisement
"Janice has made no bones about how much plastic surgery she's had. The self-proclaimed world's first supermodel has even undergone some procedures on reality TV. You name it, she appears to have had it," celebrity plastic surgeon Dr. Anthony Youn, who has not treated the star, told RadarOnline.com in an exclusive interview.
"I believe she's undergone pretty much every facial plastic surgery there is, including a facelift, eyelid lift, lip injections, Botox, fat injections, and a brow lift. She's probably single handedly paid for her plastic surgeon's house!" he joked.