Katie And Suri Are Pretty In Pink In NYC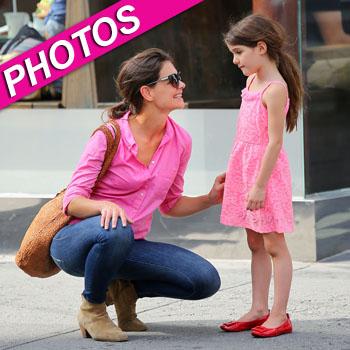 Katie Holmes and her daughter Suri Cruise were pretty in pink out for a stroll in Manhattan Sunday afternoon.
Katie had on a bright pink blouse and jeans while her adorable six-year-old daughter was in a pink sundress.
Mother and daughter held hands while they walked, and both had their hair tied back in casual ponytails.
At one point, a smiling Katie knelt down next to her little girl and seemed to be having a heart-to-heart with Suri.
Article continues below advertisement