Exclusive
Michael Jackson's Ex-Wife Debbie Rowe 'Extremely Concerned' About His Mom Katherine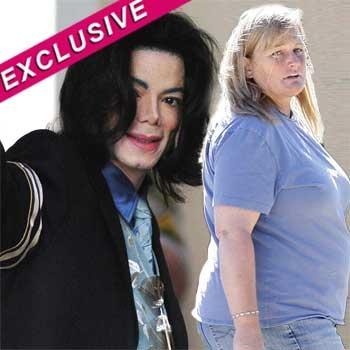 By Jen Heger - Radar Assistant Managing Editor
UPDATE: Detectives with the LAPD Monday said they have had contact with Katherine Jackson and she is on a planned vacation in Arizona.
Michael Jackson's ex-wife, Debbie Rowe, the mother of his children Prince and Paris, is extremely concerned for Katherine Jackson, and she's vigorously monitoring the situation, RadarOnline.com is exclusively reporting.
"Debbie is actively monitoring the situation and is extremely concerned for Katherine. She has tremendous respect and love for Katherine and is also concerned for the children and is angry that Paris has been unable to talk to Katherine for the past week," a source close to the situation tells Radar.
Article continues below advertisement
As we previously reported, Katherine Jackson, 82, was reported missing to the Los Angeles County Sheriff's Department after her grandchildren, Paris, Prince, and Blanket were unable to reach her all week.
"While Debbie hasn't been a strong presence in the children's lives, she loves them tremendously and is concerned for their well being," the insider says. "Debbie and Katherine were able to reach an out of court custody agreement in the months after Michael died. Debbie had no interest in fighting Katherine for custody of the children. However, if Katherine has suffered a health setback, this could very easily end up back in court because Debbie has very strong feelings about Michael's siblings having any role in caring for the children."
Meanwhile, Randy, Jermaine, Tito, Rebie and Janet Jackson all are demanding that the late singer's Estate executors John Branca and John McClain resign. They wrote a letter claiming Katherine was "so stressed" by the handling of the Estate she suffered a stroke, something Paris and Katherine's reps deny.
A desperate Paris Jackson repeatedly took to Twitter Sunday morning. Michael Jackson's 14-year-old daughter begged for news on the whereabouts of her grandmother.
Article continues below advertisement
"Yes, my grandmother is missing I haven't spoken with her in a week I want her home now," Michael's only daughter wrote in the pre-dawn hours Sunday.
Michael's mother gets $70,000 a month from her late son's estate for living expenses. The sole beneficiaries of Michael's estate are his three children and his mother.
Calls seeking comment to Rowe's attorney weren't immediately returned.
RELATED STORIES: