Jessica Biel Spills About How She And Justin Timberlake Make Their Relationship Work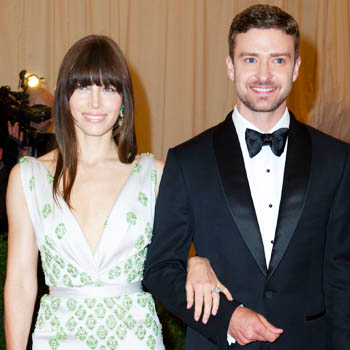 It's not easy making a relationship work in Hollywood, but Jessica Biel and Justin Timberlake certainly make it look simple.
The big screen bombshell, who is engaged to the superstar Sexy Back singer, spills the secrets to their relationship success in the August 2012 InStyle – and RadarOnline.com has the details.
Biel, who previously dated Chris Evans and Derek Jeter, admits that maintaining individuality is the key to any relationship.
Article continues below advertisement
"In my earlier experiences with relationships, I really was vulnerable to somebody else's personality, hobbies, and way of life," says the actress.
"But as I've gotten older, I've become proud of the traits that make me who I am. Maintaining my individuality is really important to me because otherwise I can easily slip into somebody else's life. So I'm glad I'm getting better at it. It's a process, but it's getting simpler."
And Biel, whose brief split from Timberlake was rumored to of been the result of his wandering eye, keeps her own eyes on the big picture.
"One of the keys to a happy relationship is letting go of the little stuff. You can't let it get to you," she says.
Despite her and Timberlake's busy schedules, she has learned from her parents to put a relationship first.
"You need to make time for your partner," she asserts.
Article continues below advertisement