Exclusive
Justin Timberlake's First Girlfriend Spills Secrets Of Their Teenage Fling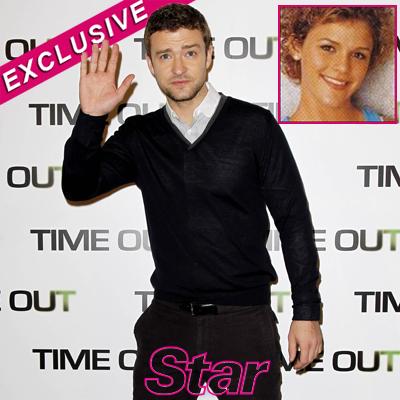 Justin Timberlake is getting ready to walk down the aisle with fiancée Jessica Biel, but the actress is far from the only woman to win his heart, and the new issue of Star magazine reveals details on his first girlfriend and their sizzling love letters!
The former *NSYNC singer, who has had a string of hot lovers over the years including Britney Spears and Cameron Diaz, was just 17 when he fell head-over-heels for singer Veronica Finn, now 30, who was in a girl group called Innosense when she dated JT.
Article continues below advertisement
"He was very special," she exclusively told Star. "Our love was unique, and he was an absolute sweetheart.
"I was a 'girl version of Justin,' We hit it off right away," Veronica recalled, who was 14 when she first bonded with the fellow Tennessee native in 1995, and they became a couple two years later.
"It wasn't typical dating because we both were touring by then," she explained. "But when we had time together, we went to the movies, to the park or just hung out at each other's house. We even vacationed together in the Bahamas."
While the curly-haired red head wasn't the lucky girl to walk down the aisle with the Sexy Back singer, she does have a valuable box of letters, cards, photos and mementoes from their puppy love, which ended abruptly in 1998 amidst her concern that he was cheating while on the road.
For the full story, pick up the new issue of Star magazine -- on newsstands Thursday.
RELATED STORIES: