Justin Timberlake And Jimmy Fallon Spoof Michael Jackson Singing On 'Late Night'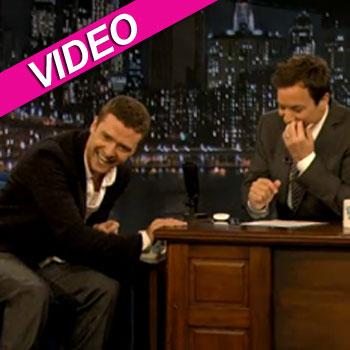 Jimmy Fallon and Justin Timberlake had a blast Friday night, riffing into a impromptu spoof of Michael Jackson singing.
Justin was a guest on NBC's Late Night with Jimmy Fallon, and was there to promote his new movie, In Time.
But as is always the case with these two pals, the conversation got a little sidetracked.
Their take-off on Jackson is hysterical, and you can watch it here on RadarOnline.com!
Article continues below advertisement