George Zimmerman: Events Leading To Trayvon Martin's Death 'All God's Plan'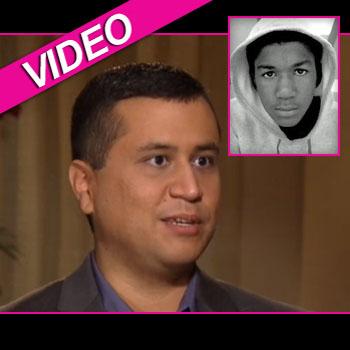 George Zimmerman, speaking with Sean Hannity Wednesday night, said he feels the sequence of events that led to him shooting 17-year-old Trayvon Martin "was all God's plan," and that he wouldn't do anything differently if given the chance.
"I feel that it was all God's plan, and for me to second guess it or judge it," Zimmerman said. When Hannity asked him, "Is there anything you might do differently?" Zimmerman responded, "No, sir."
Article continues below advertisement
At the conclusion of the interview, Zimmerman revisited his eyebrow-raising remark "to readdress on whether I'd do anything differently.
"I do want to tell everyone, my wife, my family, my parents, my grandmother, the Martins, the city of Sanford and America that I'm sorry that this happened," Zimmerman said. "I hate to think that because of this incident, because my actions, it's polarized and divided Americans. And I'm truly sorry."
Zimmerman also denied new claims by a woman identified as Witness 9 that he's got racist leanings, and that he'd molested her for ten years.
As we previously reported, Witness 9 said the accused murderer of Martin and his family don't "like black people if they don't act like white people ... they like black people if they act white."
Not so, said Zimmerman, who said Federal involvement in the ongoing Martin case absolves him of said accusations.
Article continues below advertisement
"I'm not a racist -- I'm not a murderer ... I think that I'm actually fortunate that the FBI ... that they cleared me of any racial profiling or any wrongdoing," Zimmerman said.
As for the molestation claims -- Witness 9 said Zimmerman, who is two years older, molested her from the ages of six to 16 when she would stay in Virginia with his family -- Zimmerman said "it is ironic that the only person they could find is the person that would say I was deviant."
As for the Martin case, Zimmerman said it's easily "the most difficult thing I'll ever go through in my life."
When he was asked what he would tell the late teen's family, Zimmerman said, "I would tell them that, again, I'm sorry.
"My wife and I don't have any children ... I have nephews that I love more than life. I love them more than myself," he said. "And I know when they were born, it was a different unique bond and love that I have with them. And I love my children even though that they aren't born yet."
Article continues below advertisement