Does Tom Cruise Or Scientology Have Katie Holmes Under Surveillance?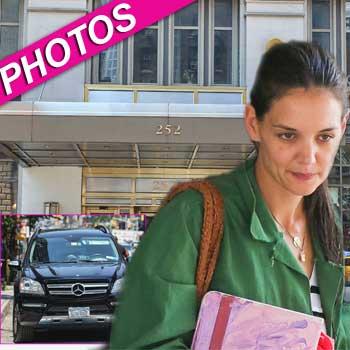 The constant appearance of a few large hulking men wherever Katie Holmes goes, have Holmes-watchers asking if Tom Cruise or Scientology has the actress under surveillance.
The men are traveling in a black Mercedes SUV and a white Escalade, and have appeared to be following Katie for the last couple of weeks, numerous sources have said.
As RadarOnline.com reported, Katie secretly rented a Big Apple apartment and moved into it with Suri just weeks before dropping her divorce bomb.
Article continues below advertisement