Scout Willis Fighting Drinking In Public Charge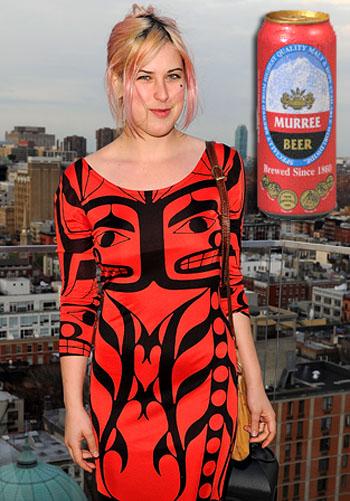 Scout Willis is fighting her recent drinking charges by claiming the beer officers allegedly found her knocking back on a New York street doesn't even exist!
The 20-year-old daughter of Demi Moore and Bruce Willis was arrested by transit police on June 4 for having an open container, described as a "Pakistani beer," and for criminal impersonation after she gave them a fake New York ID with the name Katherine Kennedy on it.
Article continues below advertisement
But Scout's defense lawyer Stacey Richman told Manhattan prosecutors that Pakistan's only brewery, Murree Brewery, doesn't make the 8-ounce can and isn't even available in the U.S.
"There is only one Pakistani brewery, and it is not permitted to export beer products from Pakistan," Richman wrote in a response to prosecutors.
"I'm requesting the DA let me inspect this so-called 8-ounce Pakistani beer can. I don't know whether they have it. I don't know whether it's beer. I don't know if it's a Sprite."
Richman is pushing for charges to be dismissed under an "adjournment in contemplation of dismissal."
This latest drama comes as RadarOnline.com reported that the Willis girls are not speaking with their mother Demi and haven't been seen with her in months following her trip to rehab on the back of her marriage split with Ashton Kutcher.
Meanwhile, youngest daughter Tallulah, who turned 18 in February, has been embroiled in a nude photo scandal and narrowly avoided embarrassment when topless photos of her toking on what appears to be a reefer were shopped around but ultimately were taken off the market.
Willis is due in court July 31.
RELATED STORIES: