Demi Moore's Daughter Scout Willis Arrested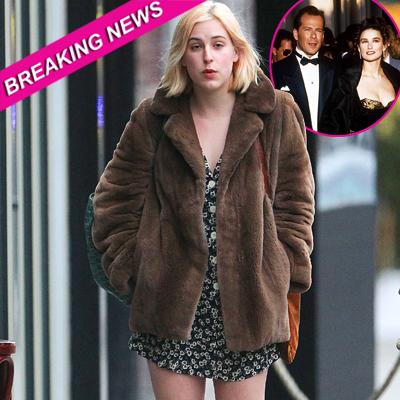 Scout Willis has been busted for underage drinking and using a fake ID!
The 20-year-old daughter of Demi Moore and Bruce Willis was arrested Monday night in Union Square New York, reported the NY Daily News.
According to cops Scout produced a fake ID after being caught drinking a beer. She later confessed to her real name and claimed her friend gave her the ID.
"My name is Scout Willis," she told the officer, according to the criminal complaint. "The first ID isn't mine. My friend gave it to me. I don't know Katherine Kelly."
Article continues below advertisement
Scout was booked for two misdemeanors -- criminal impersonation and open container — and has since been released without bail. She is ordered to return to Manhattan Criminal Court on July 31.
As RadarOnline.com previously reported, she's not the first Willis sister to land in hot water with the cops for drinking underage. Scout's little sister Tallulah was cited last year in Hollywood when she was 17.
And then in 1997, big sister Rumer was one of four people in a hotel room in Aberdeen, Md. when cops came in and arrested one of the group for marijuana possession. Rumer was questioned at the scene but was not arrested and was never charged in connection with the incident.
This is the second time Scout has caused her family embarrassment. A few months ago, the brown student took to Twitter and ranted about how much she hated her parents and how she tried the drug MDMA.
She later went on the say her tweets were a "hoax" and that she did it for a class project at school. She said she wanted to show she could get more followers on the social media site by creating scandalous posts.
RELATED STORIES: