Exclusive
LAPD Investigating Death Of President Of Scientology's Son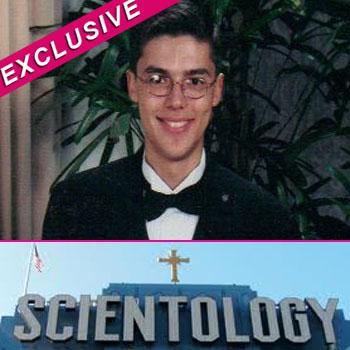 By Jen Heger - RadarOnline.com Assistant Managing Editor
The Los Angeles Police Department is investigating the death of Alexander Jentzsch, the son of the President of Scientology, who was found dead at the home of his wife's parents, according to Ed Winter, Assistant Chief of the Los Angeles County Coroner's Office, RadarOnline.com is exclusively reporting.
As we previously reported, Scientologist Alexander Jentzsch -- the 27-year-old son of the president of the organization Heber Jentzsch, who hasn't been seen in public since 2004 -- died on July 2 in the San Fernando Valley, allegedly of a high fever.
Article continues below advertisement
Alexander's mother, Karen de la Carriere, severed all ties with the Church two years ago, and she previously told us Alexander was forced to disconnect from her because she had denounced the religion.
"After I formally left, he called me and told me to never call, text, email, or attempt to communicate with him in any way, until I got approval from the Office of Special Affairs. He told me he had to disconnect from me. Alexander sounded very odd when he said this to me, and I know that other people were listening to our phone call because I could hear noise in the background. Sadly, that was the last time I ever talked to him. I was hopeful that over time, I would be able to win my son back, and that he would allow me into his life," de la Carreire said.
"The LAPD is involved in the investigation into Alexander Jentzsch. Let's just say we have questions about his death," Winter told us. "We also have been told that Alexander's father-in-law found his body, and ran an errand, and then came home and called 911."
An autopsy was conducted on Alexander's body, and the cause of death is listed as deferred pending toxicology results, and he was cremated. Alexander's mother wasn't invited to attend his funeral. Alexander was de la Carriere's only child, and she doesn't want his death to be in vain. "If I can save another family from going through this horrific nightmare, I will. I don't want his death to go unnoticed. I don't want Alexander to be forgotten," de la Carriere previously told us.
Article continues below advertisement