Teen Mom Jenelle Evans & Fiance Arrested And Jailed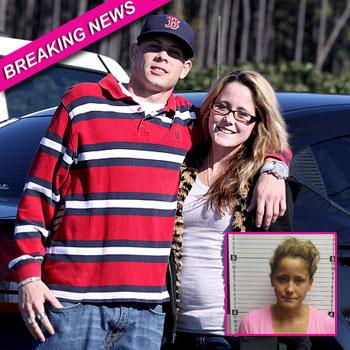 Article continues below advertisement
FIRST PHOTO: Teen Mom Jenelle Evans In Rehab
"@gary_head more like 'she called the cops on me and I ran out of that b*tch," Jenelle responded.
Jenelle was reportedly also arrested for drug possession, most likely marijuana.
"@PBandJenelley_1 u called the cops when I took my ring back and already ha my cloths packed," Gary tweeted. "How you think u jumped the county so fast."
Gary's brother, Travis Head, confirmed the news early Sunday morning writing, "Man f**k that b*tch!!!! My bro in jail."