'Teen Mom' Jenelle Evans And Fiancé Take Her Son To See HMS Bounty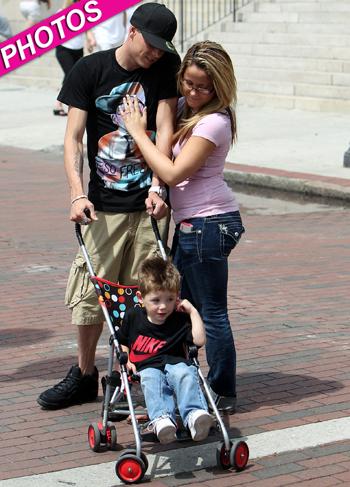 Jenelle Evans took a break from taking nude photos of her new fake boobs and gathered up her son Jace and fiancé Gary Head for a fun family outing Saturday.
The threesome visited Wilmington, NC's Riverfront Park to tour the visiting HMS Bounty.
The Bounty is a replica of the 18th century ship built for Marlon Brando's 1962 movie, Mutiny on the Bounty. The new Bounty was used in one of the Pirates of the Caribbean movies and frequently appears in tall ship exhibitions.
Article continues below advertisement