Teen Mom Jenelle Evans Back In Trouble After Secret Hook Up With Her Ex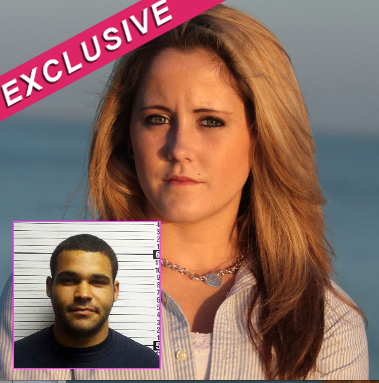 With just days left to serve on her probation, Teen Mom 2 star Jenelle Evans can't stay out of trouble, and RadarOnline.com has exclusive details on the secret hook-up with ex-boyfriend Kieffer Delp that ended up with a run in with the cops Friday.
"She has spent the past few days with Kieffer shut up in her apartment having sex," a source exclusively tells RadarOnline.com. "She's only got days left of her probation and now she's could end up back in jail because she's not meant to be with him as he has a criminal record."
Article continues below advertisement
Delp only got out prison last month, and he's already causing more headaches for his on-again-off-again-on-again girlfriend as their recent dalliance resulted in a visit from the police.
"Cops arrived at Jenelle's home Friday and chased Kieffer away," a source tells RadarOnline.com. "Nothing happened to Jenelle, at this time, but to say the police are sick of her and her drama would be an understatement."
FIRST PHOTO: Teen Mom Jenelle Evans In Rehab
As RadarOnline.com previously reported, troubled 20-year-old Jenelle hasn't let probation and court orders stop her other illicit addictions, and while she can't smoke pot because of random drug tests, she's been popping acid instead because its harder to detect.
"She does it a lot -- she fell in love with it," Tori Rhyne, a close pal of the Oak Island, North Carolina native, told Star magazine. "It's just a little sheet that she puts on her tongue and waits for it to hit her: Then she gets all weird."
Article continues below advertisement
Evans recently broke up with boyfriend Gary Head after he allegedly abused her, reported RadarOnline.com, and headed to court earlier this month to fight for custody of her two-year-old son, Jace.
"Jenelle is trying to straighten her life out and the first step she's taking is going to court and requesting that a judge let her out of probation," her attorney Dustin Sullivan exclusively told RadarOnline.com.