Exclusive
Taylor Armstrong 'Curbing Her Drinking' & Trying To Behave On Set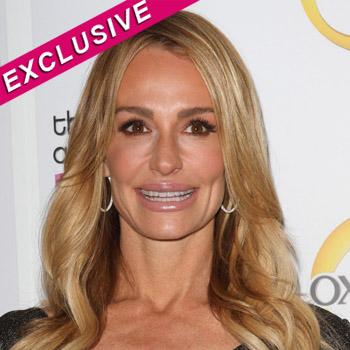 Article continues below advertisement
"Taylor has been noticeably more subdued and under control since the horrible trip to Ojai," a show insider tells RadarOnline.com. "She is trying to curb her drinking when the cameras are rolling because she recognizes that she has a very low tolerance for alcohol. Taylor doesn't want to do anything that will jeopardize her role on the show and she is extremely nervous that producers are going to ax her at some point. Taylor just isn't that exciting and she would have been cut from the show last year if her husband, Russell Armstrong, hadn't committed suicide.
"Taylor hasn't quit drinking, she is just more cognizant of it while filming and is really trying to just tone it down when filming. Taylor needs a glass of wine to unwind at the end of the day and she doesn't film everyday."
"Taylor's drinking is out-of-control. She doesn't have just 10 drinks, she has like 30 or 40 and she's a mess," a source previously told RadarOnline.com about the ill fated Ojai trip. "Over the trip Taylor would say the nastiest things to everyone. As soon as she had a drop of alcohol she would start spewing hateful things, it shocked everybody. She isn't as relevant as she was and she is desperate to stay on the show but the things she says are outrageous and they're making everyone furious. She caused major drama all weekend. The fights were non-stop, and she was a mess."