Sexy, Young Brides! Bikini Babes Who Wed Before Their 25th Birthday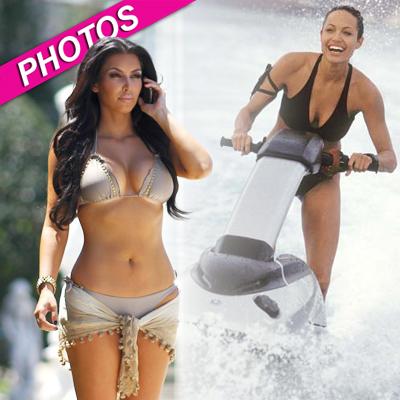 Article continues below advertisement
Demi may be a cougar now, but the blockbuster bikini babe first walked down the aisle before she was old enough to vote! Demi wed singer Freddy Moore when she was only 17 years old, and though the marriage didn't last more than five years, she still keeps her ex-husband's last name.
Kim made the mistake of getting married at the age of 19 to music producer Damon Thomas, splitting with her older husband after four years. Drew Barrymore tied the knot at 19 also to bar owner Jeremy Thomas, but her matrimonial bliss only lasted a month!
Not every star who married young has gotten divorced – though time will be the ultimate judge! Heidi Montag and Brooklyn Decker became blushing brides at the ages of 22, while Megan Fox waited until she was 24 – and all three of the hot-bodied bikini babes appear to be happily married.
What other bikini babes got married young? Find out by clicking here.