Rielle Hunter Memoir: She Planned To Move Near Prison If John Edwards Was Convicted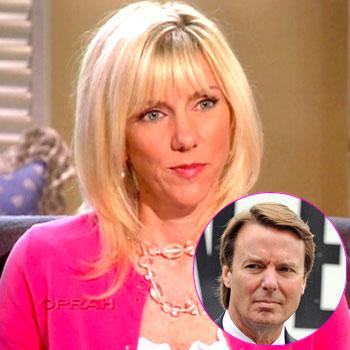 In her soon-to-be-released memoir, Rielle Hunter calmly details what her plans were if her lover, former Senator and Presidential candidate John Edwards, was convicted of violating federal election finance laws.
She says Johnny, as she calls Edwards throughout the book, assumed he'd be sent to a "county club"-type prison in Virginia so she told him she and their daughter Quinn would move there from North Caroline to be nearby.
Article continues below advertisement
What Really Happened: John Edwards, Our Daughter and Me also includes Rielle Hunter's mixed views on Edwards' parenting of their daughter and descriptions of his cancer-stricken wife Elizabeth Edwards' outbursts, reports AP.
At the end of the book, Hunter says she still has romantic feelings for Edwards but doesn't know how their relationship will turn out.
As RadarOnline.com reported, Edwards was acquitted of one of the charges leveled against him. A jury deadlocked on all others, and federal prosecutors have announced they will not retry him and the charges have been dropped.