Reese Witherspoon Dishes On Pregnancy: 'I'm Feeling Very Round!'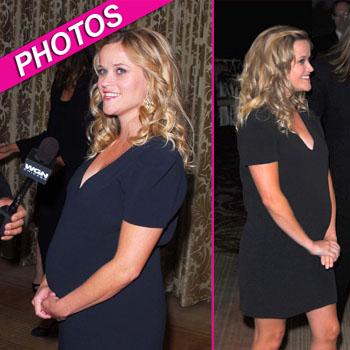 Article continues below advertisement
Reese even said that she has pregnancy food cravings, saying it is hard to avoid Chicago's famed deep-dish pizza.
"Maybe, but it's not easy. I'm always feeling like I'd like to eat everything in sight!"
The Oscar winner was honored at a benefit An Evening With Reese Witherspoon at the Gene Siskel Film Center of the School of the Art Institute of Chicago.
Reese didn't say whether she was having a boy or a girl, but she did say after she wraps the movie Devil's Knot that she's working on with Colin Firth she has big plans.