Fahrenheit 451 Author Ray Bradbury Dies At 91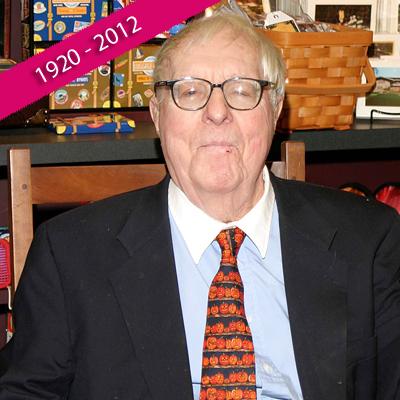 Fahrenheit 451 author Ray Bradbury died Tuesday night at 91, according to his daughter Alexandra.
Among his most famous works include 1950's Cold War-inspired The Martian Chronicles and 1953's science-fiction opus Fahrenheit 451, a staple of classrooms for decades thereafter.
"It was a book based on real facts and also on my hatred for people who burn books," the Waukegan, Illinois-born writer told the AP in 2002 of the latter.
Article continues below advertisement
Fahrenheit 451, which was made into a 1966 film, also inspired filmmaker Michael Moore to title his 2004 documentary Fahrenheit 9-11.
At a library opening in 2009, Bradbury regaled those in attendance with sage advice.
"Do what you love and love what you do," he said. "If someone tells you to do something for money, tell them to go to hell!"
Bradbury lived in Cheviot Hills, a suburb of Los Angeles, at the time of his death; a widower (his wife Marguerite died in 2003), Bradbury is survived by his four daughters.