'Family Feud' Host Richard Dawson Dies At Age 79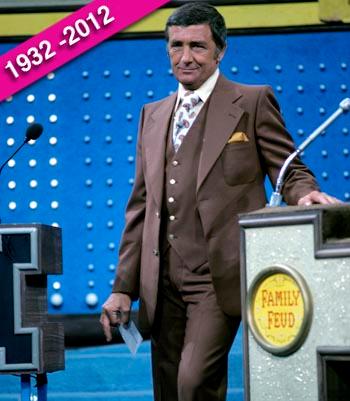 Richard Dawson, the wisecracking Brit who was starred in the 1960s sitcom Hogan's Heroes and a decade later began kissing thousands of female contestants as host of Family Feud, has died.
It's estimated he kissed 20,000 women during his 1976-1985 run on Family Feud, a gig for which he won an Emmy.
The show was so popular during the Dawson years, it was released as both daytime and syndicated evening versions, and was the subject of a best-selling book, Richard Dawson & the Family Feud.
Article continues below advertisement
Dawson appeared in countless other TV shows through the 1970s including regular stints on Rowan & Martin's Laugh In and The New Dick Van Dyke Show.
Dawson died Saturday night from complications related to esophageal cancer in Los Angeles.
RELATED STORIES: