Sheryl Crow Diagnosed With Benign Brain Tumor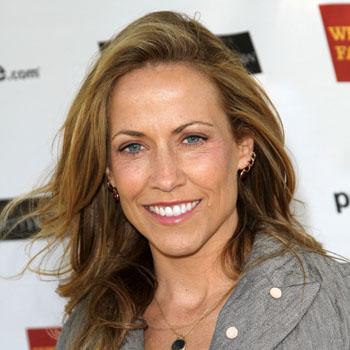 Sheryl Crow has been plagued by yet another health issue -- this time a benign brain tumor. The mom of two, revealed the latest news in a recent interview with the Las Vegas Review Journal.
"I worried about my memory so much that I went and got an MRI. And I found out I have a brain tumor," Crow said. "I haven't really talked about it," she continued. "In November, I found out I have a brain tumor. But it's benign, so I don't have to worry about it."
Article continues below advertisement
The singer admitted she recently forgot some of the words to her song Soak Up the Sun while performing in Florida. "I'm 50, what can I say? My brain's gone to expletive," she said at the time.
This isn't the first health scare for Crow. Back in 2006, she beat breast cancer and had the most amazing perspective about the situation. "I think it was a great release for me, just going through the experience," she said. "It's what you do with the experience that really defines who you become … I let go of a lot of the pressure I used to put on myself."