Accused Porn Star Cannibal Killer Being Investigated For Hollywood Body Parts Murder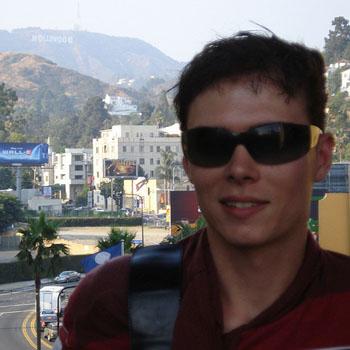 Article continues below advertisement
Now investigators back in the U.S. are looking into the possibility that the 29-year-old self-described male model and sometime escort could also be responsible for the beheading and murder of Hervey Medellin, 66, whose decapitated body was discovered near the iconic Hollywood sign in January, reported the New York Observer.
"Our detectives are contacting their counterparts in Canada to see if the suspect was in Hollywood at the time," LAPD spokesman Lyle Knight told ABC News.
"It's an open investigation. Our detectives are trying to see if there is a connection."
Magnotta is accused of killing Lin, who according to Montreal police was his lover, on May 24 with an ice pick and dismembering his corpse, some pieces of which he allegedly had sex with and others he ate. He is also suspected of sending Lin's severed limbs in the mail to schools and government offices.
Rather than hiding from his sick fantasy life, Magnotta promoted his dark side on the Internet by posting videos on YouTube showing kittens being drowned and stuffed in vacuum cleaner bags. Even more disturbing was the film of the alleged Canadian murderer, which includes footage of necrophilia and potential cannibalism, that went online shortly before the suspect went on the run.
Article continues below advertisement
In the eerily similar case, Medellin's severed head was found on a hiking trail by two female dog-walkers in the Bronson Canyon area of Hollywood's Griffith Park on January 19, near the world famous Hollywood sign and the home of A-List celebrities Brad Pitt and Angelina Jolie.
As RadarOnline.com exclusively revealed, Hervey told his boyfriend that he was going to Tijuana, Mexico for a business trip and was picked up from their apartment in Hollywood just days before he was found dismembered.
The murder of the openly gay Mexican Airlines employee has remained unsolved but posts uncovered from one of several Facebook accounts attributed to Magnotta suggest he was in Los Angeles at the time and was offering up massage services in the Hollywood area.
Along with the dismemberment of the hands, feet and head, the killers in both cases seem to be aggressively seeking publicity, leading homicide detectives to suspect there is a connection.
Article continues below advertisement