Exclusive
Shocking Incest Marriage On My Big Fat American Gypsy Wedding!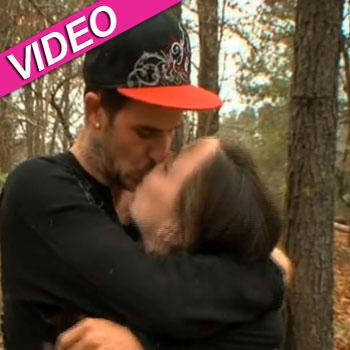 RadarOnline.com Entertainment Editor
Gypsy weddings are over the top extravaganzas, but this marriage between two first cousins is a shocking nuptial!
In this exclusive sneak peek of the upcoming episode of My Big Fat American Gypsy Wedding obtained by RadarOnline.com, Annie and her "Kissing Cousin" Josh are living in sin according to their families, so they rush to tie the knot.
"We love each other," Annie says and with a smile admits that marrying her first cousin isn't frowned upon in her family, just not being married.
Article continues below advertisement
"Our family believes in incest," she says.
Watch the video on RadarOnline.com
With her outrageous wedding dress she is anticipating their wedding night fireworks.
"This is gonna make his jaws drop. He's gonna be ready to take my dress off me again!"
Another couple featured on the show are determined to have the first gay gypsy wedding.
"The party is coming, lock up your daughters," Ana says, but reveals that her marriage may not please her family.