Francesca Eastwood Blinded By Love, But There Are 'Red Flags' Says Mrs. Eastwood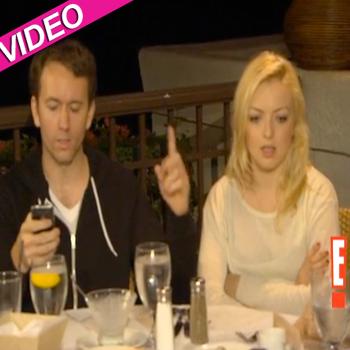 Article continues below advertisement
"I know Francesca is madly in love with Tyler. It just kind of stinks that I have to have these red flags, because I'm having them, I'm having red flags," Dina said, after Tyler announced he was getting up at 6 a.m. to go spear fishing.
Tyler, a celebrity photographer who's worked with the likes of Lindsay Lohan and Emma Roberts, proposed a contest with the girls to see if they can hold their breath for a minute and after he went four minutes Francesca pleaded with him to stop because "it's freaking people out."
"I think I can do like, eight," Tyler proudly proclaimed, and then went on to tell the group of girls that he's a world record holder for going without sleep.
"Longest days without sleeping. 40 days," he said.
"But he trained for it," Francesca chimed in.
"I trained for it for a year. I had a fever of 105 twice. And then I broke my knee in Switzerland because I was a professional skater. I was a world champion," he said.
Article continues below advertisement
Francesca's step-mom can't contain herself behind closed doors and tells the cameras she thinks his stories are over the top.
"Tyler's stories are unbelievable. Those stories can't be true, so I'm feeling really bad for Francesca because I know when you're 18 and in love, you don't hear it," Dina said.
Mrs. Eastwood & Company airs Sundays on E! at 10/9c.
In the meantime, catch a sneak peek of Tyler's tall tales below: