Exclusive
Cops Want To Question Miami Cannibal's Girlfriend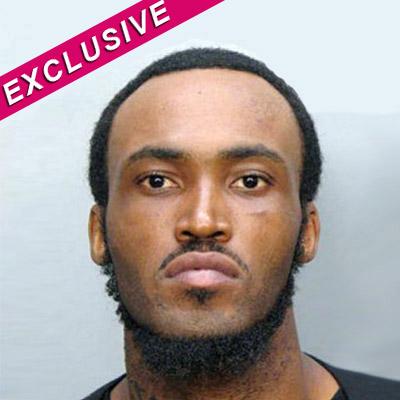 By Jen Heger - Radar Assistant Managing Editor
Miami cops want to interview one of the girlfriends of Miami cannibal Rudy Eugene, who is being represented by famed Los Angeles attorney Gloria Allred, RadarOnline.com is exclusively reporting.
As we've been reporting, on May 26, in what appears to have been a drug-fueled rage, Eugene stripped off his clothes and then attacked a sleeping homeless man, pulling off his clothes and eating away most of the man's face before cops intervened, killing him.
Article continues below advertisement
As cops wait for autopsy and toxicology reports for Eugene, detectives want to "interview the key people in his life. He has several girlfriends, and cops want to know what he was doing in the days leading up to the bizarre attack. The girlfriend being represented by Gloria Allred is one of the people that cops want to formally interview. She isn't the focus of any criminal investigation. Law enforcement wants to know what drugs if any, Eugene took, including bath salts," a source close to the situation tells RadarOnline.com.
Many investigators believe the drug known as bath salts is most likely at the root of the zombie-like incident.
Allred has not yet revealed why she is representing the unnamed girlfriend. Allred said she does not plan to release a statement, nor hold a news conference. An unnamed girlfriend, but unknown if it is the woman being represented by Allred, told The Miami Herald, Rudy was a Bible-studying, soft-spoken man. She had no idea what could have caused him to become so bizarrely violent.