Lindsay Lohan Tweets About 'Cute' Paramedics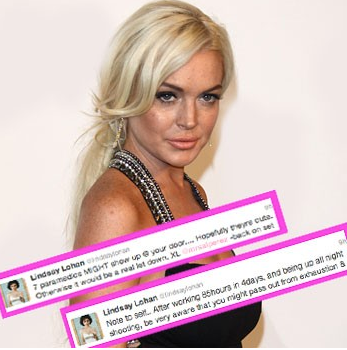 Lindsay Lohan is making light of the incident that occurred Friday, where paramedics were sent to her hotel room following a 911 call that she was "unresponsive."
Early Saturday morning the troubled starlet tweeted, "Note to self..After working 85hours in 4days, and being up all night shooting, be very aware that you might pass out from exhaustion &"....and continuing in a second tweet, "7 paramedics MIGHT show up @ your door...Hopefully they're cute. Otherwise it would be a real let down. XL."
Article continues below advertisement