Exclusive
Cops Didn't Get Blood Test From Lindsay Lohan After Big Rig Crash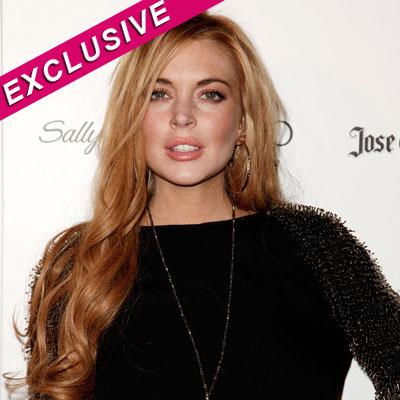 By Jen Heger - Radar Assistant Managing Editor
The Santa Monica Police didn't request a blood sample from Lindsay Lohan when she was in the emergency room after she rear ended a big rig truck last Friday, RadarOnline.com is exclusively reporting.
As we previously reported, Lohan rear ended the dump truck on Pacific Coast Highway. The Porsche, driven by Lindsay, was totaled and the accident sent the actress and her assistant to the emergency room. Both were later released and miraculously didn't suffer serious injuries.
Article continues below advertisement
"Lindsay was given a portable breathalizer test along with several other field sobriety tests and she passed them all," a source close to the Mean Girls star tells RadarOnline.com. "She did everything that was asked of her and cooperated fully. This is why the cops didn't request a blood sample from Lindsay, as they concluded that she wasn't under the influence and didn't need to be given a blood test. Lindsay was shaken up obviously about the accident, but that is to be expected. The cops told her that she was lucky to be alive, and her seat belt absolutely saved her life."
Lohan has been back on set this week filming Liz & Dick, the Lifetime television movie based on the rocky love affair between Elizabeth Taylor and Richard Burton.
Meanwhile, reports circulated earlier this week that cops found a plastic bottle containing alcohol in the trunk of the car, however, Sergeant Richard Lewis of the Santa Monica Police Department has told various media outlets, "There was no container retrieved from the vehicle. There was a container found in the debris by the side of the road but that doesn't mean it came from the car."
Article continues below advertisement