First Look At Lindsay Lohan As Liz Taylor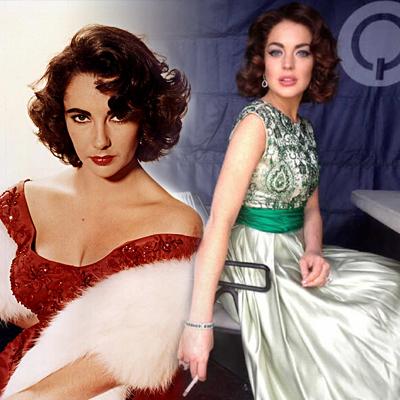 Lindsay Lohan is seen in a just-released publicity photo in her full Elizabeth Taylor get-up, as she prepares to play the Hollywood icon in Lifetime's made-for-TV biopic Liz & Dick, chronicling the rocky relationship between Taylor and her one-time husband Richard Burton.
The Mean Girls star sports a new 'do in these pics for the film, which is scheduled to be broadcast in October.
As we previously reported, Lindsay is looking at the role as a shot to prove her acting chops in Hollywood again, following years of on-and-off work due to her legal entanglements and personal issues.
Article continues below advertisement
Cops Want To Talk To Lindsay Lohan About Alleged Nightclub Assault
Cops Have Video Of Lindsay Lohan At The Standard, Night Of Alleged Assault, She WAS There!