Kim Kardashian Has A Major Wardrobe Malfunction, Busts Out Of Dress!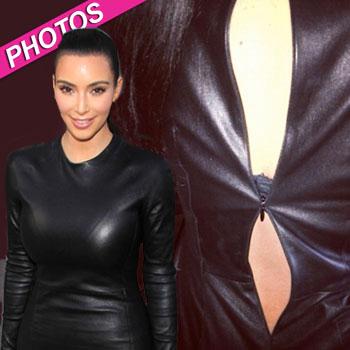 Article continues below advertisement
So with a little help from a show seamstress bootylicious Kim was able to fix her dress and she made it on stage and was even able to sit down on the sofa without popping out of the dress anymore.
Kim, Kourtney and Khloé Kardashian dished about their lives to the talk show host, and Kim even said she "should thank" him, as she and Kanye West got to know each other best on an unrealized project Kimmel and Kanye had collaborated on with her.