Exclusive
Jenelle Evans Breaks Up With Fiancé! Says He Cheated And Stole A $300 Necklace!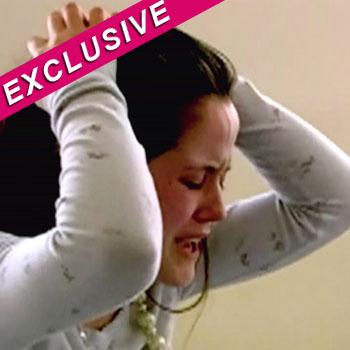 Article continues below advertisement
Jenelle wrote "Thanks to @gary_head for stealing my $300 Tiffany necklace... What marine does that ?!" and then followed with a series of posts detailing their demise.
"Thanks for breaking my door, when r u going to fix it?" she wrote and posted a picture of a broken door frame.
The MTV star and single mom to son Jace then dropped the bombshell news that she thinks Gary cheated on her, writing "if u never went and cheated on me and getting yr d**k sucked in a parking lot then I would trust u more."
Jenelle quickly slammed Gary, writing "I'm not jealous of anyone and never will be, I can't trust u talking to any girls," and after posting a Helen Keller joke signed off.
FIRST PHOTO: Teen Mom Jenelle Evans In Rehab
"I hate my fuc*ijg life."
Jenelle's MO is usually to turn back to her ex-boyfriend Kieffer Delp when she fights with Gary so it will probably be just a matter of time before they're together again.