Flesh Eating Bacteria Victim Begs For Painkillers; Body 'Feels Like A Patchwork Quilt'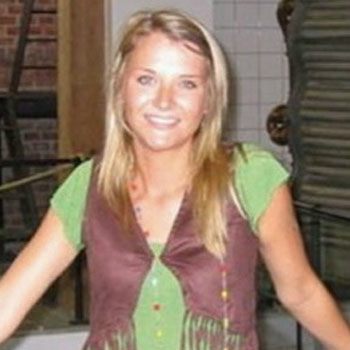 Article continues below advertisement
As RadarOnline.com previously reported, Aimee contracted the hideous infection after falling from a homemade zip line into infected water near the Little Tallapoosa River on May 1 and has since lost both her hands, her left leg and right foot as doctors battle to stop the deadly bacteria from spreading.
She had at first been reluctant to take morphine because it was "a traitor to her convictions," she told her dad, hoping she could get through the ordeal without meditation, but the pain turned out to be far too much to handle.
"Aimee is now taking pain medication in as liberal a dose as can be prescribed," wrote Andy. "If she even dared to refuse taking it, which she wouldn't, then the doctors would most certainly administer it in an IV drip.
"Even so, the allowable doses of Morphine, Fentanyl and Lyrica are often inadequate to deal with the pain that Aimee is now experiencing. Please believe me when I say that Aimee's refusal to use pain medication has ceased following her most recent surgery. She is now requesting it ahead of schedule," he explained.
Article continues below advertisement
"She says that she feels like a patchwork quilt, because her body is a collection of skin grafts and bandages."
While her proud dad revealed two weeks ago that Aimee was laughing and cracking jokes, she now appears much more somber as her body attempts to heal.
"We have to be careful what we say to her. It hurts her to talk, so she doesn't want any questions," wrote Andy. "She doesn't want to have to think about making decisions or attempt to conjure up a response. She wants and needs a quiet surrounding, but she also wants us to remain in the room with her."
The bacteria that triggered the infection destroying the University of West Georgia psychology student's body, Aeromonas hydrophila, thrives in warm climates and fresh water. While common, the germ rarely causes flesh-eating disease. But when it does, the infection carries a fatality rate upward of 60 percent, according to a 2010 report published in the Journal Clinical Microbiology Reviews.
RELATED STORIES: