'Let's Do This!' Girl Battling Flesh-Eating Disease Bravely Faces More Amputations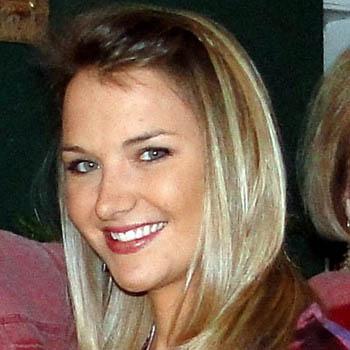 Article continues below advertisement
She suffered a deep gash in her calf and despite it being cleaned and closed with 22 staples, a bacteria burrowed deep into the wound and caused necrotizing fasciitis, forcing surgeons to amputate her left leg.
Copeland's parents told her Thursday that the doctors want to remove her hands and remaining foot, reported the Atlanta Journal Constitution and the brave student replied that she was a "little confused but would figure it out."
"She smiled and raised her hands up, carefully examining them," father Andy Copeland wrote on his Facebook page on Friday. "She then looked at us. We all understood her next three words... 'Let's do this.'"
Aimee's dad explained how they had come to expect the inevitable after watching the startling transformation in her hands over the past few days.
"They went from a splotchy purple color to a red tone and then to a pinkish flesh tone... back to an angry red," he wrote. "The doctor explained that her body was trying hard to heal her hands, but the blood flow was too poor."
Article continues below advertisement
Andy said he was blown away by the strength of his daughter when he explained to her, "Aimee, these hands are not healthy, they are hampering your progress.
"I have never seen such a strong display of courage," he revealed. "Aimee shed no tears, she never batted an eyelash. I was crying because I am a proud father of an incredibly courageous young lady."
The bacteria that triggered the infection destroying the University of West Georgia Psychology student's body, Aeromonas hydrophila, thrives in warm climates and fresh water. While common, the germ rarely causes flesh-eating disease. But when it does, the infection carries a fatality rate upward of 60 percent, according to a 2010 report published in the Journal Clinical Microbiology Reviews.