Flesh Eating Bacteria Amputee Not Recovering Well, Feeling 'Phantom Limb' Pain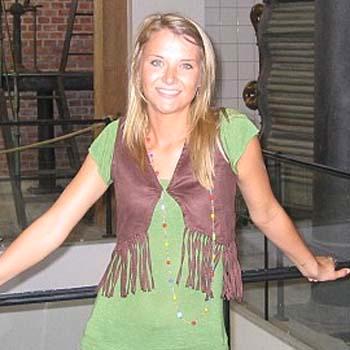 Aimee Copeland remains in a Georgia hospital in critical condition after contracting flesh-eating bacteria in early May.
The 24-year-old had four of her limbs amputated. She is in such agony and pain that she's been taking it out on staff members and has sadly been suffering "phantom limb" pain.
"This past week the proverbial poopy hit the fan for Aimee," her father Andy Copeland writes in his blog. "She was lashing out at her care givers, she was in pain, she was sick to her stomach, she was unable to tend to her own basic needs and she was very unhappy. She had every right to be unhappy."
Article continues below advertisement
Both of the college student's hands have been amputated and her father wrote Tuesday, "Although her condition had improved significantly, her pain has been considerable. Phantom pain now plagues her 'hands.'
"Although she has no hands, her brain is apparently still telling her body that the hands are there. I asked her if she could describe the pain and she told me, 'It feels like I have been carrying bags of rocks.' She said her 'fingers' feel contorted and twisted. Nothing really helps her pain much. Some of the pain medication makes her sick to her stomach and she winds up vomiting."
In addition, Amiee not only had her right foot amputated in an effort to save her, but her left leg as well, which was amputated at the hip, and in her father's blog, he writes it's become increasingly difficult for his daughter to have a good outlook about her situation right now.
Andy Copeland has been praying for his daughter and said she has regained a sense of calmness and is returning to her "sweet-self."
Article continues below advertisement
"Prayer has changed and will continue to change much over the coming days, weeks, months and years," he said.
Back on May 1, Amiee fell into a Georgia river from a zip line and had to get a deep gash on her leg treated as a result of the accident. Doctors at a nearby hospital stitched up the wound with almost two dozen staples, but within days her leg became infected with bacteria and three days later it was determined she had the rare disease Aeromonas hydrophila that emits toxins which cut off the blood flow to the body.