Radar Summer Bikini Awards! The 10 Best Bikini Boobs In Hollywood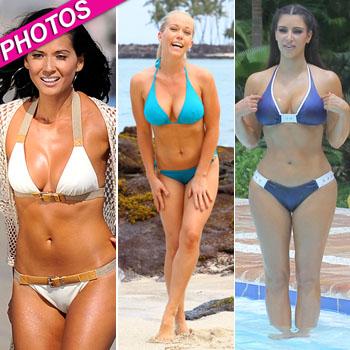 Article continues below advertisement
Audrina Patridge may not have a reality show on the air, but at least The Hills hottie has a bikini body to kill for! The smokin' hot beach bunny loves showing off her boobilicious assets in the skimpiest of swimsuit tops, making all the boys drool.
When it comes to sexy songbirds, Katy Perry and Fergie definitely hit the high note showing off their awesome assets.
And Kim Kardashian may be most famous for her bulbous booty, but the glamorous reality star also has a pair of perfect 10 bikini boobs.
Talk about "muy caliente" cleavage! Modern Family fox Sofia Vergara brings sizzle to the shoreline, letting her luscious Latina assets pop out of her tiny bikini tops.
What other stars sizzle up the shoreline with their bikini boobs? Find out by clicking here.