Bullied Bus Monitor's Daughter Reveals How She'll Spend Over $500,000 In Donations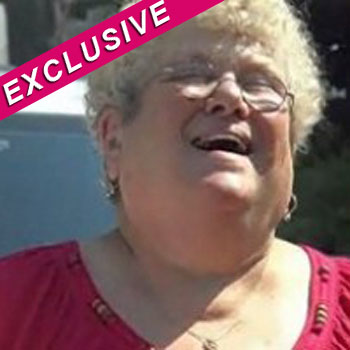 By Debbie Emery - RadarOnline.com Reporter
Bullied bus monitor Karen Klein has been blown away with the outpouring of support from sympathizers around the world, and RadarOnline.com can exclusively reveal how the 68-year-old grandmother plans to spend the $540,000 she has so far received in donations from well wishers.
"She is definitely surprised and overwhelmed and certainly thankful for everyone's support, and it is nice knowing she is not alone," Klein's daughter, Amanda Romig, tells RadarOnline.com in an exclusive interview on Friday.
Article continues below advertisement
"We never thought it was going to be that much, she didn't think that much – then wow!" says Romig, who explained that she didn't think her widowed mom was going to return to her job after the verbal torture by the seventh graders from the Athena Middle School.
"I don't think she is going to go back, I think she is pretty much done."
As RadarOnline.com previously reported, the four boys in the Greece Central School District near Rochester, New York videoed their torment and then posted the shocking clip -- which had more than 1.2 million YouTube hits in less than two days -- showing a sobbing Klein being bombarded with insults about her weight, graphic sexual comments, threats, called poor, and then physically assaulted with a book.
The shocking video sparked the launch of a fundraising website on IndieGogo.com, which aimed to raise $5000 so she could go on a much-deserved vacation, but it was has already raked in 100 times that amount.
Along with overcoming her emotional distress, what is forefront on Karen's mind is what she is going to do with the half-a-million dollars.
"Right now, she has got to call her accountant and go from there, she's talking about paying her bills and getting caught up and then whatever she feels she wants to do, she is going to do," Romig tells RadarOnline.com.
Article continues below advertisement
"She has a lot of ideas including making a donation here and there. My nephew has autism and my niece has Down syndrome, and with those types of disabilities the kids are going to get picked on too, so she wants to help both causes," she explained.
As for the vacation the fundraising was originally launched for, Klein has already been bombarded with free trips!
"Anderson Cooper gave her 10 tickets to Disneyland, and Disney World is letting her take a cruise of her choice," says Amanda. "She's going to Boston to be the honorary duck monitor next week.