Apartment Brokers Refuse To Rent To Bernie Madoff's Son, Even For $20k A Month!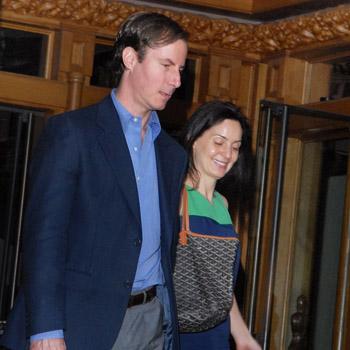 Article continues below advertisement
The couple has tried to hide their connection to the Ponzi schemer by making viewing appointments under Catherine's name, and according to the New York Post she doesn't identify herself as a future Madoff, but just a woman looking for a home for her fiancé and their children.
Andrew, 45, said he didn't understand -- and deeply resented -- Bernie recruiting he and his late brother Mark Madoff into his tainted business in an interview last year.
"That's something that -- that I really agonize over, as a son," he said. "What my father did was so horrible. It's hard for me to understand that and I'm not any closer to understanding it now than I was three years ago."
Catherine and Andrew are looking in the tony TriBeCa area or the West Village but are not having any luck.
One broker said there was no way Andrew Madoff would be living in one of their properties.
Article continues below advertisement