Exclusive
Yet Another X Factor Walk Off!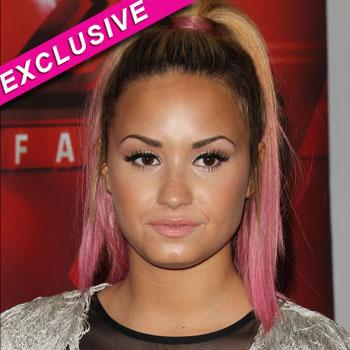 Without any dramatic walk offs auditions at the X Factor just wouldn't be complete. And there have been -- only this time it wasn't Britney Spears, RadarOnline.com has exclusively learned it was her fellow judge Demi Lovato.
The former Disney star failed to return from a judges break at about 9 p.m. on Monday night and although her seat was empty, the auditions continued without her.
"All the judges took a break together but when Britney, Simon and L.A. came back here was no sign of Demi. They just carried on taping without her," a source exclusively told RadarOnline.com.
Article continues below advertisement
"It was a bit weird and everyone wondered where she'd gone."
This is the first time auditions have proceeded without Demi - previously it had only been Britney who missed one audition in Kansas City in early June and 'took a break' missing three auditions on her first day of judging in Austin, Texas.
Simon said few weeks ago, "We take breaks often, to have a cigarette or to go to the loo... Whenever we leave our seats it gets reported they have 'walked off' -- no one has walked off."